Obituary

Niklaus Zweifel-Gamper, St. Gallen
St. Gallen, November 2019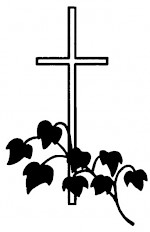 Leben ist nicht einsam, weil die Seele weiss, dass Du der Gedanke von etwas ganz Grossem bist.
Traurig nehmen wir Abschied von unserem Vater, Grossvater und Urgrossvater
Niklaus
Zweifel-Gamper
17. Juni 1931 bis 25. November 2019
Sein Herz hat aufgehört zu schlagen und er durfte friedlich einschlafen. In Gedanken wird er für immer bei uns sein.
In liebevoller Erinnerung: Die Kinder: Roland, Beat, Cornelia und Marcel Enkelkinder Urenkelkinder
Traueradresse: Marcel Zweifel, Ratholz 1, 9043 Trogen
Die Trauerfeier findet am Donnerstag, 5. Dezember 2019 um 15.00 Uhr in der Friedhofskapelle Feldli statt
Die Urnenbeisetzung findet im engsten Familienkreis statt
Condolence book
You can use the online condolence book to express your condolences to the relatives or to say a few words of farewell to the deceased.
Previous condolences
Carl Mani wrote at 7. February 2020, 23:16 Uhr