Obituary

Ruth von Allmen (-Bollinger), Winterthur
Winterthur, im März 2020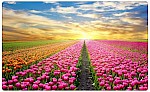 Als die Kraft zu Ende ging, war es kein Sterben, es war die Erlösung.
Traurig nehmen wir Abschied von unserer lieben Mutter, Grossmutter und Schwiegermutter
Ruth
von Allmen (-Bollinger)
25. August 1932 bis 28. Februar 2020
Nach einem reich erfüllten Leben durfte sie nach tapfer ertragener Krankheit im Kreise ihrer Familie ruhig und friedlich einschlafen.
In stiller Trauer: Karin Egli Fabrice und Michel Egli Doris und Jürg Moser Nadja und Giuseppe Logiurato Julia Fritz Dieter von Allmen und Tamari Moyo
Die Urnenbeisetzung findet am Donnerstag, 5. März 2020 um 9.00 Uhr auf dem Friedhof Rosenberg in Winterthur im engsten Familienkreis statt. Traueradresse: Karin Egli, Seenerstrasse 190, 8405 Winterthur
Condolence book
You can use the online condolence book to express your condolences to the relatives or to say a few words of farewell to the deceased.