Obituary

Kathleen Gerber-Mulcahy, Goldingen
Goldingen, 23. November 2021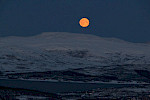 "May the road rise to meet you May the wind be always at your back May the sun shine warm upon your face The rain fall soft upon your fields And until we meet again May God hold you in the palm of his hand."
Nach einem erfüllten Leben verstarb nach kurzer, schwerer Krankheit im 84. Lebensjahr unsere liebe Mutter, Oma, Uroma und Schwester
Kathleen
Gerber-Mulcahy
8.6.1938 bis 23.11.2021
Wir danken Dir für all die Zeit und Momente, die Du in Deinem Leben mit uns geteilt hast.
In liebevoller Erinnerung: Jacqueline & Harry Burger, Deborah, Jaromir und Jennifer, Martin mit Basil Ralph & Dragica Gerber, Miki und Jugo, Jessica mit Camila Roger & Mägie Gerber, Mike und Melanie Jimmy Gerber, Vanessa
Die Trauerfeier findet am Mittwoch, 1. Dezember 2021 um 09.30 Uhr in der Kirche Goldingen statt.
Es werden keine Leidzirkulare versendet. Zugang zur Messe nur mit gültigem Covid Zertifikat möglich.