Obituary

Berta Amrein, Rain
Rain, 29. Februar 2020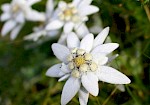 Weint nicht, weil es vorbei ist, lacht, weil es schön war.
Mit schwerem Herzen nehmen wir Abschied von unserer Schwester, Gotti und Tanti
Berta
Amrein
15. September 1965 - 24. Februar 2020
Du wirst uns in guter Erinnerung bleiben. Wir danken Dir für all die Zeit und die schönen Momente, die Du in Deinem Leben mit uns geteilt hast.
Wir vermissen Dich: Margrit Habermacher-Amrein mit Markus, Andrea, Isabelle Rosa und Franz Marty-Amrein mit Roman, Yvonne Seppi und Maria Amrein-Habermacher mit Patrick, Angela, Jolanda, Anita Erna und Leo Müller-Amrein mit Franziska, Marcel, Roger, Leonie
Sterbegebet: 06. März, 19.00 Uhr Abschiedsgottesdienst mit anschliessender Urnenbeisetzung: 07. März, 10.00 Uhr Dreissigster: 19. April, 10.00 Uhr jeweils in der Pfarrkirche Rain Traueradresse: Seppi und Maria Amrein-Habermacher, Neu-Bründlen 1, 6026 Rain
Condolence book
You can use the online condolence book to express your condolences to the relatives or to say a few words of farewell to the deceased.