Obituary

Elvira Meiler-Cahenzli, Flims Dorf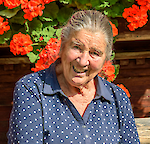 Traurig, Dich zu verlieren, erleichtert, Dich erlöst zu wissen und dankbar mit Dir gelebt zu haben.
Todesanzeige
Elvira
Meiler-Cahenzli
22. September 1935 bis 2. August 2022
Traueradresse: Reto Meiler Via Gir 7 7017 Flims Dorf
In stiller Trauer: Sohn Reto Meiler Tochter Barbara und Thomas Marquart-Meiler Enkel Matthias Marquart
Die Trauerfeier findet am Freitag 5. August 2022 um 14:00 Uhr in der Kirche St. Martin in Flims Dorf statt.
Condolence book
You can use the online condolence book to express your condolences to the relatives or to say a few words of farewell to the deceased.
Previous condolences
Nelleke van der Veen-van Asselt [NL] wrote at 19. August 2022, 23:45 Uhr

Freda Bonney wrote at 28. August 2022, 09:19 Uhr