Obituary

Martin Wenger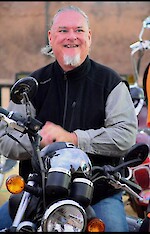 Ich höre auf zu leben, aber ich habe gelebt. (Goethe)
Du hast die Freiheit geliebt, nun bist du für immer frei.
Martin
Wenger
"Tinu"
22.7.1960 bis 22.3.2023
Plötzlich und unerwartet ist unser Sohn, Bruder, Vater und Grossvater in seiner Wahlheimat Thailand gestorben. Er wird dort seine letzte Ruhestätte finden. Hier wird er immer in Erinnerung bleiben.
Eine Trauerfeier findet zu einem späteren Zeitpunkt statt und wird bekannt gegeben.
Die Trauerfamile: Erika Wenger Barbara Wenger und Erich Lehmann Danielle Wittwer mit Samantha Fabienne Wenger Michèle und Dominik Kühni
Traueradresse: Barbara Wenger Alpenstrasse 118 3627 Heimberg
Condolence book
You can use the online condolence book to express your condolences to the relatives or to say a few words of farewell to the deceased.
Previous condolences
Martin Bühler wrote at 24.03.2023