Obituary

Freddy Rüedi-Bolliger, Allschwil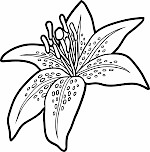 «Als wir Deine Hand loslassen mussten, versprachen wir Dir, in Gedanken für immer da zu sein.»
In Liebe und Dankbarkeit nehmen wir Abschied von meinem Yogi, unserem Papi, unserem Vati und unserem Freddy.
Freddy
Rüedi-Bolliger
27. Mai 1939 bis 10. Februar 2022
Wir sind dankbar, dass er nach einem reich erfüllten Leben im Kreise seiner engsten Familie friedlich einschlafen durfte. Erinnerungen, die unser Herz berühren, gehen niemals verloren. Du wirst immer einen Platz in unseren Herzen haben. Wir vermissen Dich. Hélène Rüedi-Bolliger Christian Rüedi und Eveline Schönau Béatrice Leonhardt-Rüedi und Mario Neuhaus Lea, Jana und Magalie Leonhardt
Die Urnenbeisetzung findet im engsten Familienkreis statt. Abdankungsfeier: Freitag, 25. Februar 2022 um 10.30 Uhr in der Friedhofskapelle, Hegenheimerstrasse 55, Allschwil. Traueradresse: Hélène Rüedi-Bolliger, Schützenweg 59, 4123 Allschwil
Condolence book
You can use the online condolence book to express your condolences to the relatives or to say a few words of farewell to the deceased.