Obituary

Marianne Elisabeth Alraun, Lengnau
Lengnau, 03. August 2020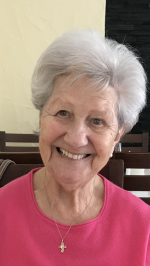 Das einzig Wichtige im Leben, sind die Spuren von Liebe die wir hinterlassen, wenn wir gehen. Albert Schweitzer
Traurig nehmen wir Abschied von unserer liebsten Mutter, Schwiegermutter, unserem geliebten Grosi, Gröseli und Urgrosi
Marianne Elisabeth
Alraun
21.11.1934 bis 29.07.2020
Nach einem erfüllten Leben, ist sie friedlich eingeschlafen. Die Familie, ihre Enkel und Urenkeli waren ihr Ein und Alles. Wir sind dankbar für die Zeit, die wir mit Dir verbringen durften und lassen Dich in Liebe gehen.
Maggie & Fritz Erni-Alraun Patrick Erni & Marianne Meli Stephanie Jasmin Erni Egon & Evelyn Alraun Michel & Susanne Alraun mit Dano, Joah und Lien Flavio Alraun & Sara Graf Markus & Tanja Alraun mit Liam, Stella und Mailin
Traueradresse: Maggie Erni, Meggenhornstrasse 19, 6045 Meggen Die Urnenbeisetzung findet im engsten Familienkreis statt.
Condolence book
You can use the online condolence book to express your condolences to the relatives or to say a few words of farewell to the deceased.