Obituary

Margot Martinato-Oberholzer, Muhen
Muhen, 13. Oktober 2019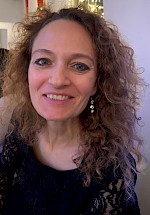 Wir haben einen lieben und wertvollen Menschen verloren.... Der Himmel einen Engel dazubekommen
Tief erschüttert, unendlich traurig, fassungslos, aber auch dankbar nehmen wir Abschied von
Margot
Martinato-Oberholzer
13.7.1971 – 13.10.2019
Nach einem Leben voller Liebe und Fürsorge für seine Familie ist meine geliebte Frau und beste Freundin, herzensgute Mamma, liebevolle Tochter, Schwester, Schwägerin, Tante, Gotti, Nichte, Cousine nach schwerer und tapfer ertragene Krankheit, viel zu früh von uns gegangen.
Die Trauerfeier findet am Dienstag 22. Oktober 2019 um 14:30 in der katholischen Kirche in Schöftland statt. Die Urnenbeisetzung findet vorher im engsten Familienkreis statt.
In unserem Herzen wirst du immer bei uns sein
Dein Vitti mit unserem Engel Emanuele Deine Mutter Marlies Dein Bruder Roger mit Lea, Elif und Anouk Margot Deine Schwiegermutter Enza Schwägerinnen und Schwager sowie im Namen aller Verwandten, Freunde und Bekannten. Anstelle von Blumenspenden unterstütze man den Verein Trittbrett sowie auch die Stiftung Schnupperstern und die Stiftung Schürmatt.
Traueradresse: Vittorio Martinato, Schwabistalstrasse 14G, 5037 Muhen
Condolence book
You can use the online condolence book to express your condolences to the relatives or to say a few words of farewell to the deceased.