Obituary

Erica Wullschleger-Notter, Berikon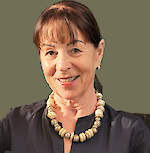 Erica
Wullschleger-Notter
13. November 1950 bis 14. September 2022
Unendlich traurig müssen wir Abschied nehmen von meiner geliebten Ehefrau, meinem Mami, unserem Grossmami und meinem Schwiegermami. Viel zu früh bist du von uns gegangen, wir werden dich immer vermissen.
Wir vermissen dich: Kurt Wullschleger, Michael, Nadja, Colin und Liam Wullschleger, Geschwister, Freunde und Bekannte.
Wir nehmen Abschied am Freitag, 23. September 2022, um 14:30 Uhr in der Kath. Kirche Berikon.
Traueradresse: Michael Wullschleger Haldenstrasse 11 8182 Hochfelden
Condolence book
You can use the online condolence book to express your condolences to the relatives or to say a few words of farewell to the deceased.